Day #2 Of our Acts Study -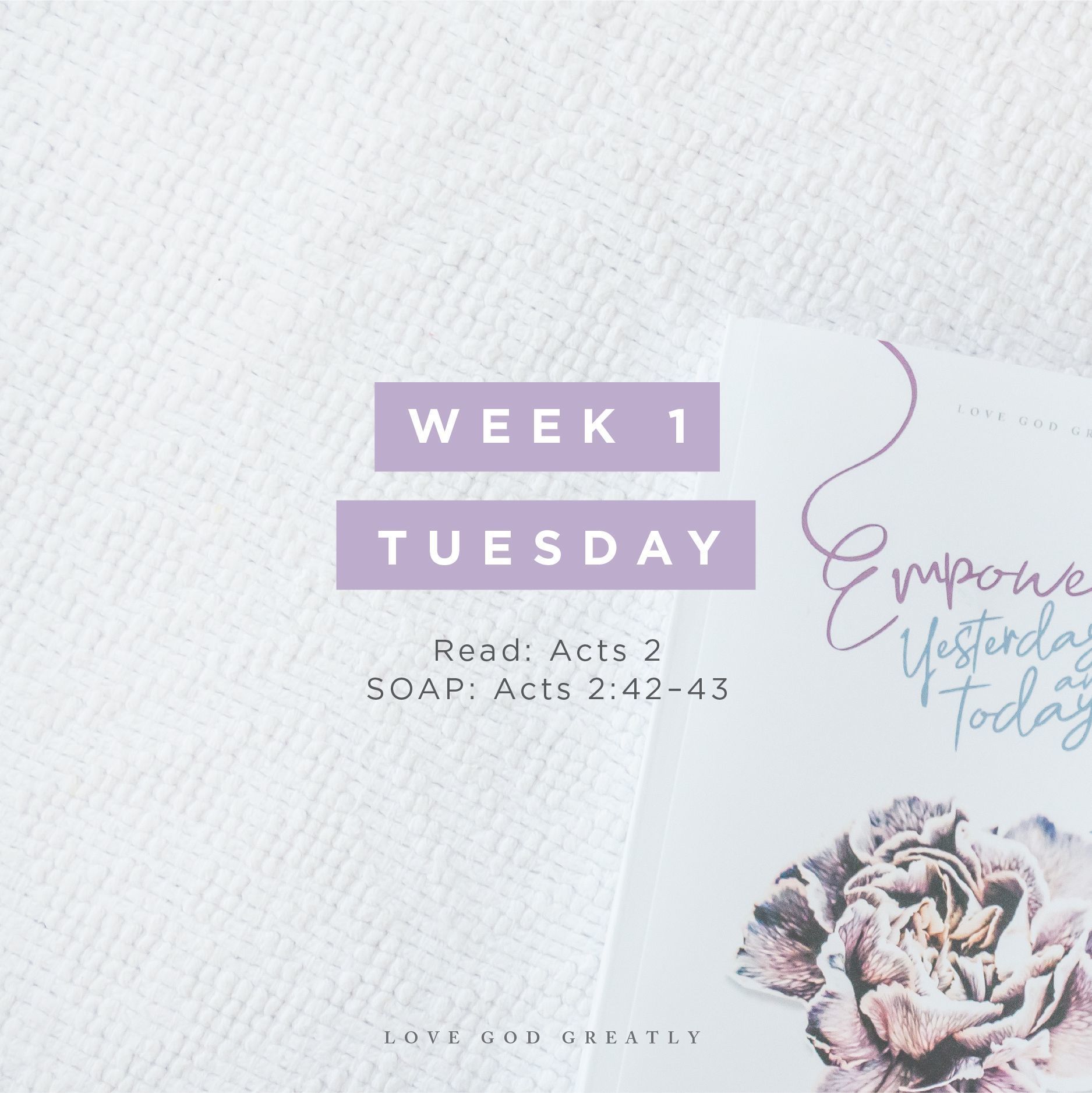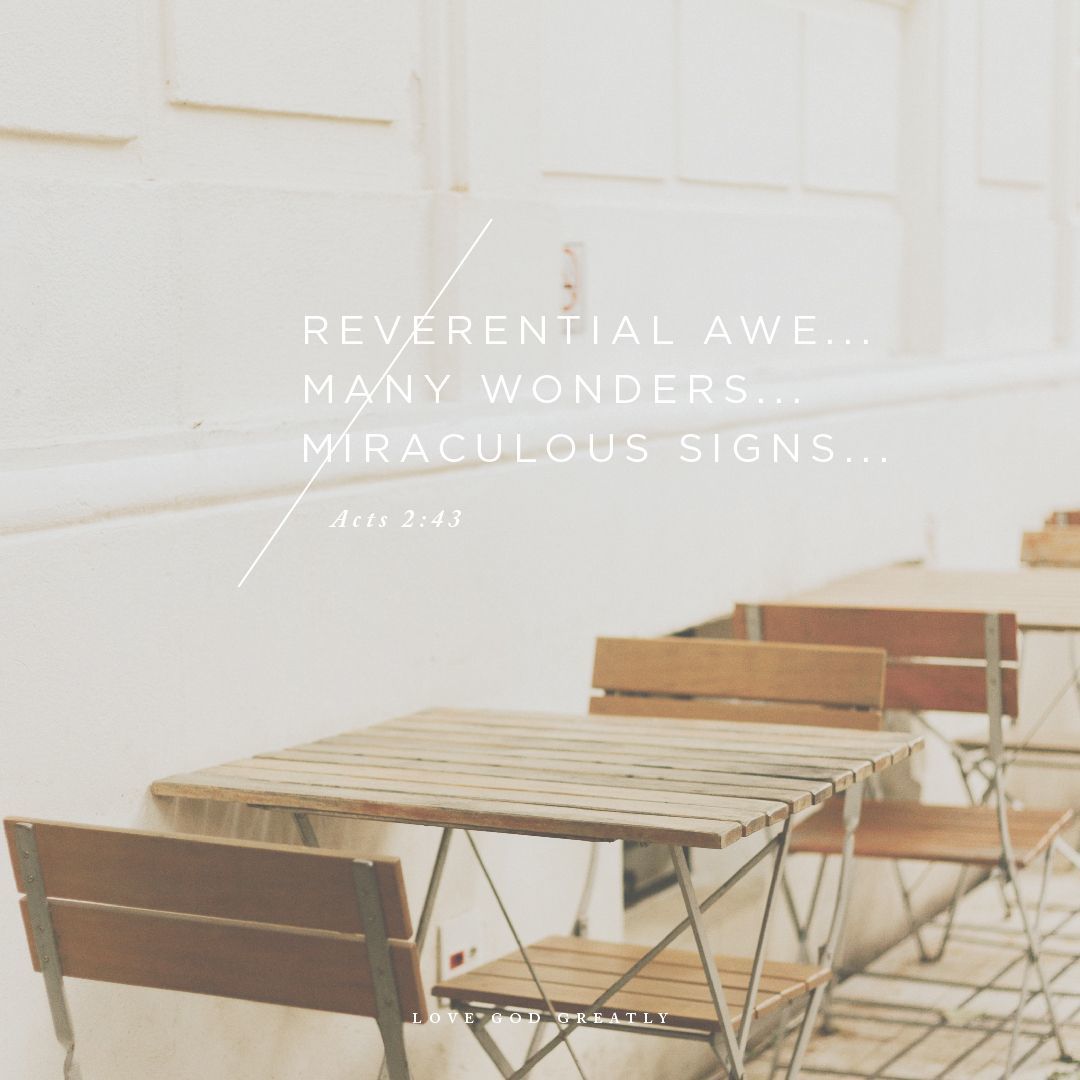 SOAP Acts 2: 42 & 43
In verses 40-43 we see the three thousand souls respond to Peter's sermon and this was huge. The new believers were trained in the apostles doctrine trained in the fellowship of the church and trained in the breaking of bread , also corporate prayer was also an essential part of the spiritual growth of the church.
Wonders and signs apparently were also given by the Lord to the apostles to validate their divinely ordained position and to verify the truthfulness of their witness in the establishment of the early church.
So for us today it's important to be trained in the Word of God , to fellowship and break bread with one another as well as corporate Prayers BRINGING about unity within the body!!
What a timely word this Bible Study in the book of ACTS is for us !!
Lord Jesus, thank You that I have unity with other believers because of You. Help me to live in unity with other believers today. Show me how to encourage other believers and how we, together, can bring the light of Your gospel to the World .
Jesus name I pray Amen