Can you believe we have lived here for a little over a year now ??
Wow right we still can hardly believe it ourselves. I am going to take you on a journey of our life moving from Vegas to Tennessee and all the emotions good and bad that have come with it.
As y'all know we moved our family 1800 miles from Vegas to Tennessee and yes people move all the time in fact we moved 7 times to 7 different communities in our 30 years of living in Vegas but that right there is the difference we moved for the FIRST TIME IN 30 YEARS to a NEW PLACE Completely uprooted the only home our 8 kids have ever known.
We also left behind 2 adult children of our 8 children behind for the first time after seeing them daily all their lives. Then a month in a half after our big move we found out we will be grandparents for the first time as my oldest was now with her first child and mom moved 1800 miles away. Not how we thought the first would go and those of you that know me well and know my story know both sets of my children's grandparents our NOT in their lives at all so it was always imperative to us that we would very much be in our grandkids lives in a loving positive way often which is harder 1800 miles away but we are navigating it best we can.
We also moved here during a Pandemic without seeing house or neighborhood for ourselves and really only knew one person in the community in which we were moving. We moved to a military town in which none of us have been or will be in the military and that's ok however the majority (NOT ALL) were NOT so welcoming and would say," oh you military or retired military" and when we said "no" we got either the stank eye or why here why not Nashville?? In fact so many would say this that we began to respond by saying mmmmmm that's a good question we are asking ourselves more and more every day. Needless to say it was culture shock and the one family we sorta knew bless their hearts but they go to church in Kentucky their child's school is in Kentucky all their friends for the most part are in Kentucky and well.............. we didn't MOVE to Kentucky and it's NOT what we wanted and that's ok people want and like different things. PLEASE don't get me wrong either they are SWEET people and we are thankful for the experiences with them. It's just not for us city people at all especially my kids who only know Vegas as home and lots of time in California and Utah !!!
I have learned this last year I LOVE the COUNTRY, but I still LOVE and NEED the CITY so moving closer was a must we were driving an hour into Nashville almost daily which was becoming a stress. Plus there are alot of factors we dealt with daily that not many know about our home stress owners from H E double hockey sticks and a property management company that was also not good and we finally had to retain our own lawyer in Nashville could not find one in Clarksville of coarse not but we won and it never went into court thank God and we were able to get out of our two year lease a year early but New house not ready until July 30th so new owner and new property manager (yep it's a loooooooong story) agreed for an August release date hallelujah.
The neighborhood we moved to had no kids and mostly retired folks and people moving in and out due to military so no one cared to make nice or be friendly. We had mold in our home for the last 9 months and the list goes on and on with drama at my boys jobs and a lot of matters I will leave between us and the Lord needless to say it was a lot.
All that to say yes we are totally stoked to be moving to a Brand New Home 20 mins. from Nashville a home more like our home in Vegas. The neighborhood has many many kids my 5 year old can meet and play with as well as older kids too. We go there every weekend to check area for OURSELVES even though my friend from Vegas has lived there for 4 plus years now and we will live 6 houses and around the corner from her as well as my other friend I have almost known for a year now will live 10 min. away. We will be 20 min. one way to CITY and 20 min. to this gorgeous water fall and many other places that look this amazing.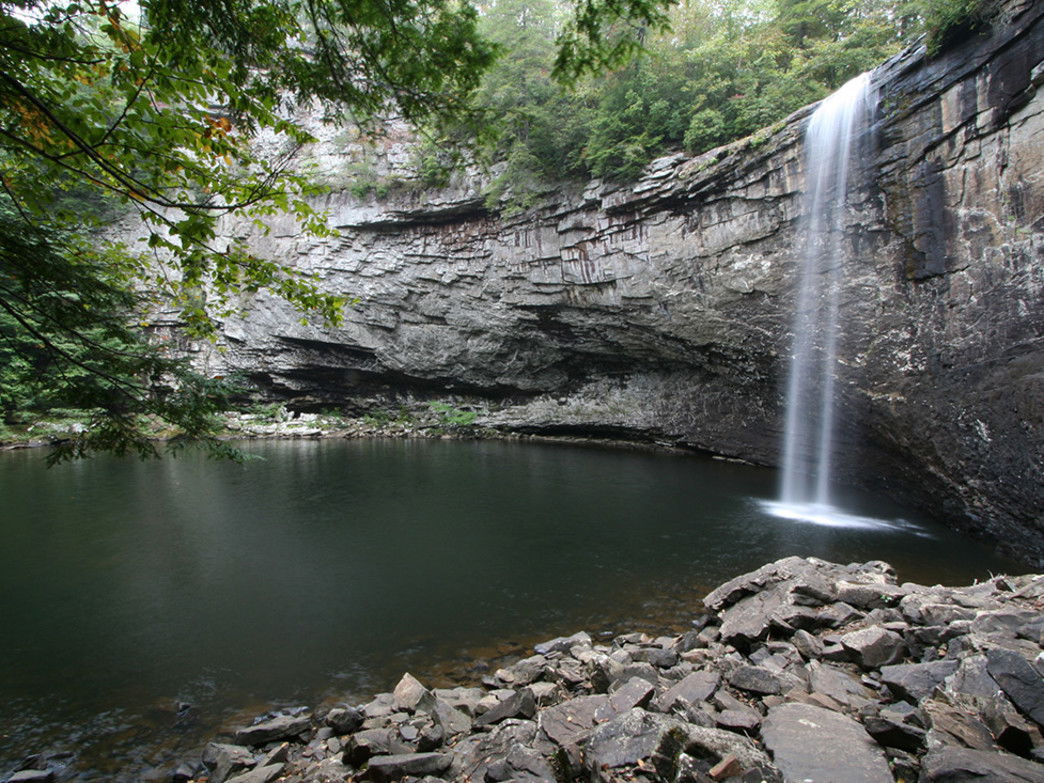 I think many people may have misunderstood me ............ We LOVE TENNESSEE we just realized where we were was NOT our HOME it was however a stepping STONE for where our home is to be. That truth is our truth and it's ok no one should be offended by that we all need to feel a sense of belonging and we just didn't. However we have learned we needed to be in Clarksville this last year it has taught us MANY many lessons about so many things. What we want and don't want, what we will and won't tolerate period from ANYONE, taught us beauty, and a slower pace of life which we craved. We were forced to be a family to deal with some family issuse that because of friends and over busy schedules was always placed on back burner until it became toxic.
As we journey this new life in Tennessee I will weekly take you on our journey and will title them Tennessee Diaries. until then chow Bellas!!!
Please note a few IMPORTANT TAKEAWAY'S from this -
1) Please never say to someone you understand because you went through same thing cause really as you read above moving is moving what "we dealt with" is what WE DEALT WITH NOT YOU. just LISTEN, LOVE and PRAY.
2) We had a lot going on that was not being shared so instead of gossiping or feeling a kind a way Pray and ask how you can help. It's not your problems to solve.
3)Don't take offence where offence should not be taken.
PS - please know as to previous blog on church I never said I don't believe in churches or that we will never go back . We are in no hurry to go back and we will be in major prayer as to when we go back and to WHERE WE WILL GO !!!
Blessings,
Cindy
Example Text