Well friends it's been quite the journey to say the least.
The journey all started back in 2020 the beginning of the pandemic we decided with a bunch of prayer and faith to pick up our family and move 1800 miles away to Clarksville, Tennessee.
We left behind two adult children and a church community we were in for 18 years and friends and all that was familiar to us.
We quickly realized we did not fit in here and this was a huge culture shock for our entire family. Our boys became severely depressed and two moved back within a year of being here.
Then the stress of literally not finding a biblically sound church out here I can't tell you how many churches we have been too and how many are sadly not sound in real important issues that and many have women pastors. There is so much more that has happened negatively here the last 3 years and don't want to go into it all here again but many know the stories.
Even in all the hardship of this journey God took us on I am so GRATEFUL for this in between 3 year waiting period. I would of never said that a year in a half ago but what we have gained as a family has been worth every hardship. It's grown Greg and my marriage exponentially. It has grown our faith outside of the confines of the 4 walls of church. It has caused our adult children to grow up to be thankful for the time we get as a family. It's allowed us the TIME to pour into our two girls left at home.
It's taken a while to find the right fit because it's gonna be (Lord Willing) our forever fit and we thought that was Tennessee and we mourned that because it was NOT what we wanted or needed after all however it was a huge stepping stone to get us closer to our forever place.
You see being here brought us closer to Florida which is a lot like California living beaches that is. You see I grew up from 5-17 in the OC and Huntington Beach was my Stomping grounds. As a young girl until now the Ocean literally breathes life into my soul.
I feel closer to God near His amazing creation I have had my biggest and best life changing moments on or near the ocean, our children love the ocean.
While Greg and I lived in Las Vegas we went back to California countless times through the years because we loved it so much.
In fact at one point we were ready to move back but God literally slammed every door closed so I grieved yet understood and just agreed to keep visiting often as we already were.
So moving to Tennessee was hard no Ocean near and a very different atmosphere and vibe and to be honest it is NOT our vibe at all. I am a beach girl through and through and so are my girls.
God has allowed us to take trips to Florida my husband use to fly to Miami Beach for work and he loved it but we knew Miami is NOT where we want our girls growing up. So we decided one day to follow a prompt from God and literally in Faith booked a trip to Jacksonville beach and stayed on the beach for a week Just Greg and I to explore to get a feel for the vibe and not be distracted by our kids and their opinions but to hear from God.
We literally DID NOT WANT TO COME BACK TO TENNESSEE. The vibe reminded us so much of Huntington Beach I was so at peace and surprisingly so was Greg see he is NOT a beach guy he grew up in Texas until 19 when his family moved to Vegas.
So about 4 months later we booked another trip to Jacksonville Beach and stayed 2 blocks from Ocean again in a cute beach house with ALL the kiddos here with us our 2 adult sons our two daughters and we stayed for 10 days.
My girls love it so much and so did my one Son who will move back with us in a year (but for now he feels called to Vegas with other older siblings so he is following God's call) breaks my heart but he has to go.
After this trip we knew we needed to be by the Ocean (sorry river friends it's actually just NOT the same) it's where we thrive it's where we feel were in alignment in all areas of life. It's where Greg heard from God that this is where we need to be. You see the move to California Greg was not convinced and was NOT at peace. In hindsight we totally see why and thank God.
So with somewhat blind faith we are making the Move to Jacksonville Beach in June yep 2 months from Now little bitter sweet only because my two adult boys are moving back to join their other four adult siblings and our only grandchild back in Vegas. Even in this though God is growing and stretching me as I learn to let go of the mothering part of being a mom.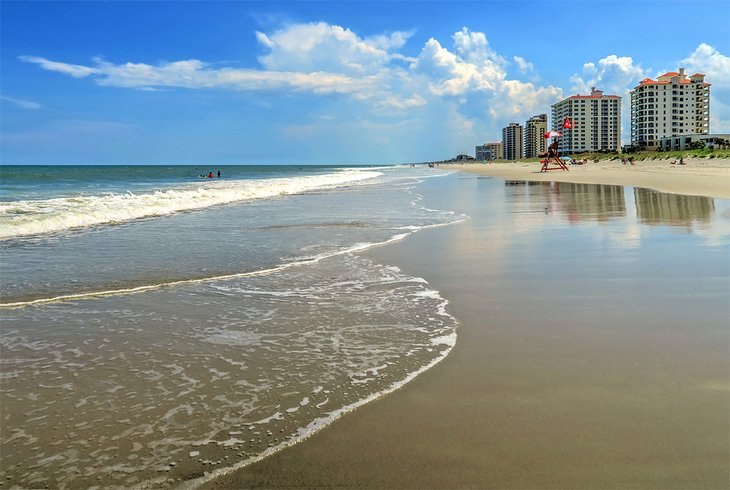 The above picture will be about 9 minutes from the houses we are looking at it's 4 in all and we trust God will Open the door to us to the perfect house for our little family.
All that to say what I have learned the most is that God will and does ALWAYS make a way, it may not look like what we thought or even how or what we wanted yet He knows what's best.
"For I know the thoughts that I think towards you, says the Lord, thoughts of peace and not evil, to give you a future and a hope."
Jeremiah 29:11
Until Next Time,
Glory Be To God,
Cindy Bolt