"The Lord Himself goes before you and will be with you, He will never leave you nor forsake you. Do not be discouraged." Deut. 31:8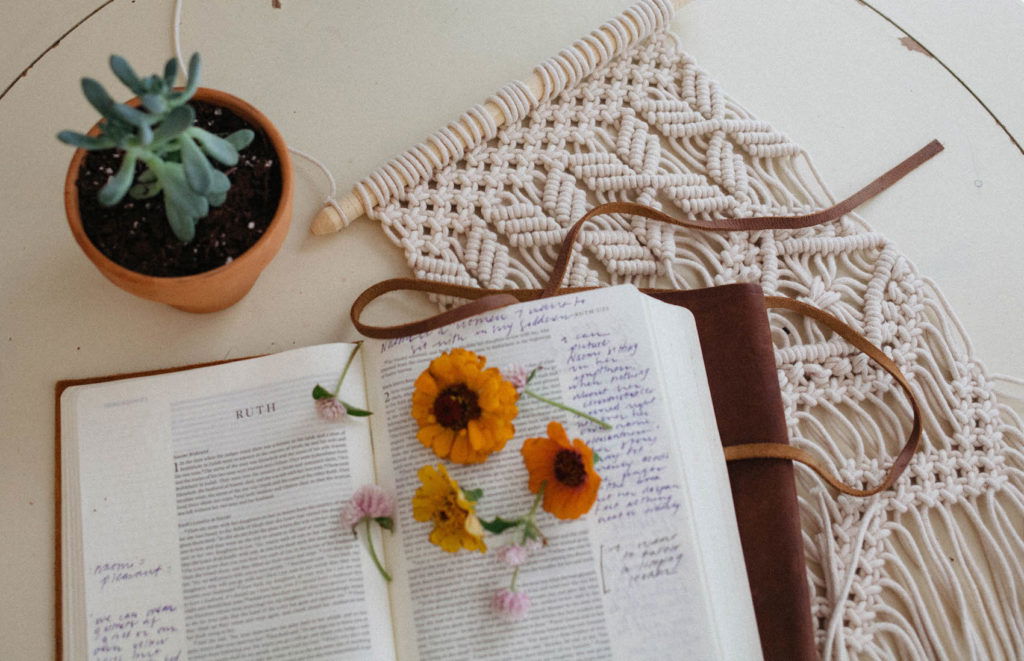 Friend's, do you FEAR change? I can say over the last two years I now hold space in my heart for both the love and fear of change.
In May of 2020 our family uprooted from the only place we have known as an adult married couple of 22 years with 8 kids. We moved across country 1800 miles from Vegas to good o'le Tennessee where we were confident God was clearly calling us too. We said good-bye to family that stayed behind and our closest friends and headed out for this new adventure oh and did I mention we were at the beginning of Covid-19 closures and heightened FEAR EVERYWHERE?
What we all envisioned as a glorious adventure and a season to find a new church after 16 years, new friends, and new fun soon morphed into a year spent in deep darkness and depression followed with anxiety and loneliness. Y'all one can only go on so many scenic drives before the hard reality set in this isn't changing anytime soon and this in fact is so not the adventure you had envisioned for yourself or family instead it has turned out to be one of the hardest seasons of ALL of our lives.
Depression for me set in pretty quickly when the reality of leaving my community and 2 of my grown children behind for the first time ever was hitting me harder than I could have ever expected (that will be a whole other blog post). I started questioning God and if it was indeed Him that carved the way and called us to make the move all the way to Tennessee. For me it brought up often the question, " Does this Challenging season mean God really did not call us here?" No God is not a God of Confusion and one thing we all continually agree on is this move was and is His Calling why it's so hard we can't answer to this day.
However in my weakness I have questioned God's timing and often wondered is this a punishment for my many years of discontentment?
What I do know is CHANGE whether positive or negative it is rarely ever easy and it may take a while to find your footing on the other side and it's also ok if others don't understand it all.
Let me be transparent there are many times I doubt even still today our move to Tennessee like why now, why so far away, why did the Lord give me news of my first grandchild 2 months after we move 1800 miles away, why did you take me from community now when it's so important to have it, why have we not found a church home yet why am I to be in this state of deep loneliness? I cry out many times in prayer for God to renew the excitement of first heading out on this adventure.
While the struggle was tough and I was deep in depression I see little glimpses of God's hand and guidance throughout the whole process His direction clearly seen in both our time in Clarksville, TN. and now near Nashville He has not wasted a moment and it's all apart of His glorious plan for each of our lives. He alone knows where my family needs to be better than any one can know. As painful as it has been and continues to be and as we have all struggled to breathe in the deep of 2020 changes He is stretching and growing us now more than ever more than any activity or sermon can do. He is still good and has indeed guided us to the very place we are today and will use it ALL for His good in ways we can't even fathom right now.
We have all learned more about each other, ourselves and what it truly means to FULLY RELY UPON GOD ALONE. We have learned we all still have many dark weaknesses to be crucified, God has spoken mighty in this time of loneliness and deepening my relationship with Him in ways I didn't even know were possible. A humbling has taken place and for that I am forever grateful. It's in these times friends we can see the real PEACE that only God Himself can bestow upon His people.
One thing I know for sure friends GOD IS REAL and He has shown Himself faithful in the most unexpected ways and has guided and directed and encouraged us every step of these last 2 years. There is so much more that I will share in future blog posts God has allowed me to begin to right again it has just been an outpouring lately.
For now please know this friends we are slowly emerging to the other-side of transition and in that I want to share it's so easy when we get to the other-side to forget about what it is we have experienced and move on quickly to our busy lives if you get one thing from what I share please let this be it Remember what God has taught you through 2020-2021 and that it is He alone that is going to save you He is still on the throne He is still our provider and it is He alone whom will guide and direct you through this life, the less we fear the more peace in that truth we will have. He will remain faithful His truths are the same yesterday, today and forevermore TRUST HIM at His Word. THIS is NOT our home friends we are merely passing through and can rest assured where we are headed is glorious and breathless but for a time such as this we must be about His Kingdom Purposes for His glory and friends don't look to ANYONE OR PLACE for what that is look to CHRIST ALONE in FAITH ALONE . The End !!!
Blessings Friend's,
Love you ,
Cindy